What is call spoofing using which conman Sukesh Chandrashekhar tricked Bollywood's famous actress Jacqueline Fernandez?
Conman Sukesh made Jacqueline believe she is getting calls from Union Home Minister's office. Later, both became friends, and the rest is known in the media.
Not just Jacqueline, Sukesh also conned other people using this method and extorted around Rs 200 Crore from them. ED has filed a money laundering case against him but Jacqueline is not free from it.
The actress is making visits to ED's office regarding the scam involving her name with Sukesh Chandrashekhar.
What is Call Spoofing?
Understanding this method is very important for everyone as anyone can be a victim. The technique is simple and thus cases of call spoofing are increasing day by day.
Scammers disguise themselves as a famous person or official from Government offices and trick people. Those unaware easily believe them and get cheated.
But how does it work and what exactly happens?
Call spoofing is a method to use someone else's phone number in their place to make the receiver believe that person owning that number is calling.
In simple words, scammers hide their identity behind a genuine caller ID known to the victim. Understand it from an example- You get a call from your friend but that person is unaware of making you a call.
And since you see the same mobile number your friend has, you believe they are actually calling. On the other hand, when you check their phone you won't see your mobile number in the call list.
Even caller ID verification apps like True Caller show the name of the real owner whose mobile number is used.
This is called as call spoofing. It doesn't connect the actual caller to the receiver. And when the victim starts believing the caller then they threaten or blackmail them somehow for money.
The reason why scammers don't get usually identified is that they mask their real identity behind any government official. They also make fake promises or offer lucrative offer that sounds genuine.
How Does Call Spoofing Work?
There are various call spoofing tools and apps available for free that have made it easier to trick people but prevention is safety. However, one can also do this through VoIP which is Voice over Internet Protocol.
IP phone allow the users to choose how their mobile number or identity should be displayed on the receiver end while calling.
A few mobile service provider also gives the option of a prepaid calling card which serve the same purpose.
U.S and Australia are a few countries where call spoofing is legal unless the purpose is not to harm someone or do malicious activities. It is illegal in India as per Indian Telegraph Act, Sec 25(c).
How to Stay Safe from Call Spoofing?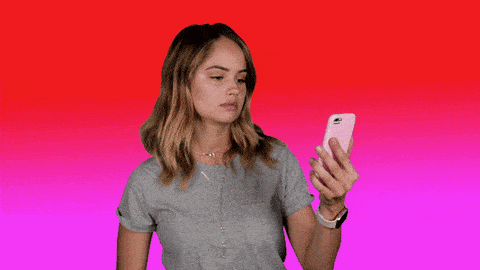 1. First of all, do not pick up calls from unknown numbers. You can also activate an automatic blocklist for unknown calls on your mobile device.
2. Use call spoofing detecting apps that tell you about caller details like their name. True Caller App is one of the famous applications in the market.
3. Always ask for full details in case you receive calls from a person claiming from banks or government offices. This will help you cross-check the caller's identity later. Also, check the official website to verify the number.
4. Do not share personal details and important information like your bank account number, address, PAN or AADHAR card, credit/debit card PIN, or OTP if asked for credentials.
5. If you find anything suspicious about the caller, immediately contact the cyber crime cell. Block the SMS or WhatsApp messages by such suspicious callers.
Keep these safety tips in mind so that you don't end up being a victim.
Follow us on Google News for more updates