Nowadays, the relationship between Bollywood celebrities and trolling is like a Jodi of Jay Veeru who can never part their ways. If you are talking about one, you have to consider another.
Whether it's about their movies, statements or dressing sense, they always ace their name in trolling. And here in this article, we have listed those Bollywood Knights who have immortalized their name in this field.
So, find out the most trolled Bollywood celebrities here.
10 Most Trolled Bollywood Celebrities Ever!
1. Alia Bhatt
We all know that Alia Bhatt is one of the most beautiful and talented actresses in Bollywood. But at the beginning of her career, she had made lots of dumb statements. And for that, she faced nonstop trolling.
In Koffee With Karan 2013, when Karan Johar asked her who is the President of India, she named "Prithviraj Chauhan." After this statement, Alia faced heavy trolling on social media platforms.
However, Alia has improved her GK IQ very much now. But I don't think she can ever get over with that statement.
2. Salman Khan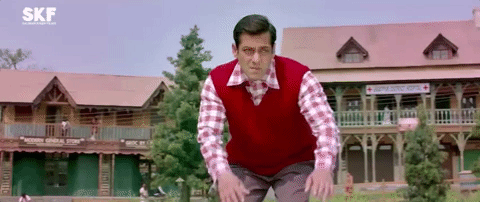 The second award for the most trolled actor goes to our Selmon Bhoi. And, I don't think anyone will question it because he has done a lot of miracles in movies and even in real life too. He is one of the top-most meme content nowadays.
Mostly, people troll Salman Khan for his unrealistic action scenes and acting in the movies. Along with that, he was also trolled for killing a black deer and some roadsiders.
If you are a big fan of Salman then no offence but please go and watch his ultimate movies Race 3 and Radhe. I am damn sure it will raise your respect for him.
3. Sonam Kapoor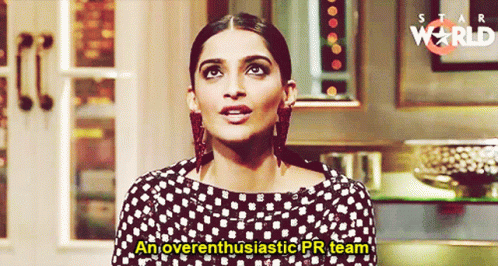 Sonam Kapoor is a B-Town actress who is known as a fashion icon. But sometimes her dresses become the cause of trolling.
Besides it, people also dislike Sonam because of her senseless and rude statements. If you go and check her comment box on Instagram, you will find it full of hate and abusive comments.
And that is why Sonam Kapoor is one of the most trolled Bollywood celebrities.
4. Urfi Javed
Uff! I don't even know what to say about this girl. Because she ruling social media platforms right now without having any talent. She didn't even appear in a single movie or TV show.
But still, Urfi is one of the most searched Asians who defeated many Bollywood actresses in this race. So, the reason behind this is her revealing dresses that excite people around Asia.
And because of this thing, she also faces too much hate and trolling in India.
5. Ananya Pandey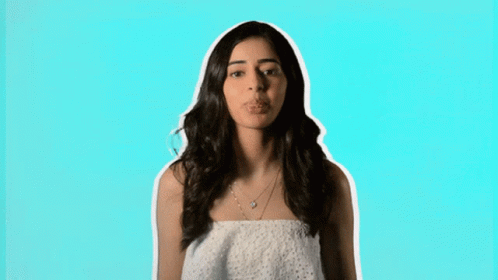 I don't think there is someone who doesn't know Ananya Pandey. After all, she is our "Statue of Struggle" with several talents.
In an interview, when a reporter said that the star kids get movies so easily. On this comment, she frequently replied, "Maine Bhi Struggle Kiya Hai." Now you know why I called her Statue of Struggle.
Then her co-star Siddhant Chaturvedi commented, "Humare Sapne Jaha Pure Hote Hai, Wahan Inka Struggle Suru Hota Hai."
Netizens also troll Ananya for showing her hidden talents such as touching her nose with her tongue.
6. Ranveer Singh
There is no doubt Ranveer Singh is one of the most talented actors in the Bollywood industry, but his dressing sense is very weird. And this is the only reason he is on the list of most trolled Bollywood celebrities.
Netizens troll almost his every outfit, especially when he appears at big events.
7. Neha Dhupia
Once, Neha Dhupia also made a cringe statement that gave a chance to netizens to troll her badly. In the Roadies audition 2022, when a contestant told her that he slapped her girlfriend because she has five more boyfriends.
Then, the actress broke out into anger and said something we can never imagine. She said, "She can have how many boyfriends she wants, it's her choice."
It was the worst mistake of Neha's life, and netizens still troll her for this.
8. Janhvi Kapoor
Janhvi Kapoor is also known as the worst product of nepotism. She doesn't have any qualities of an actress, except good looks but she still gets movies.
It's the only thing why people don't like her and troll her. According to an audience, Jahnvi is expressionless and always gives the same reaction in every situation.
9. Shilpa Shetty
Shilpa Shetty is another popular and talented actress in Bollywood. Although she is very mature, once she also got confused between "Swatantra Diwas" and "Gadtantra Diwas." And this thing caused her shame on social media.
Recently, Shilpa is also facing a lot of embarrassment because her husband is accused of pornography.
10. Kangana Ranaut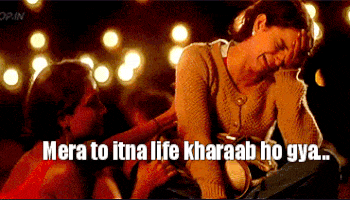 Everyone knows that Kangana Ranaut is the controversy queen of Bollywood. She is always ready to blame anyone for her flop films, and this thing causes her trouble sometimes. People use her every statement as meme material for Instagram.
We will hope that you agree that all these Bollywood celebrities will never get over this. If you have another opinion, please tell us in the comment section.